I was approached by by Jared King, formerly of E3 Reloaded (Hong Kong) to develop a branding system for his new e-commerce venture, Lender Friend, a modern loan company that caters specifically to migrant workers in Hong Kong.
I was tasked to create a branding system that could be perceived as a loyal, professional, trust-worthy and serious contender to the already large "small loans" market in Hong Kong.
After hundreds of hours of research and development, I was able to capture the essence of what Lender Friend's personality through the expression of colour, simplicity, softness and a voice that veers away from corporate stereotypes.
The following is a condensed depiction of the completed project.

The logo mark was developed to portray Lender Friend's core values as a company.
1) Create clear, simple and easy communicative options for migrant domestic workers in Hong Kong.
2) Always build, react and act on positive emotions that create a sense of empathy and trust with lender applicants.
We were able to link these two main ideals by interlinking a speech bubble, representing communication and a heart, representing love and passion.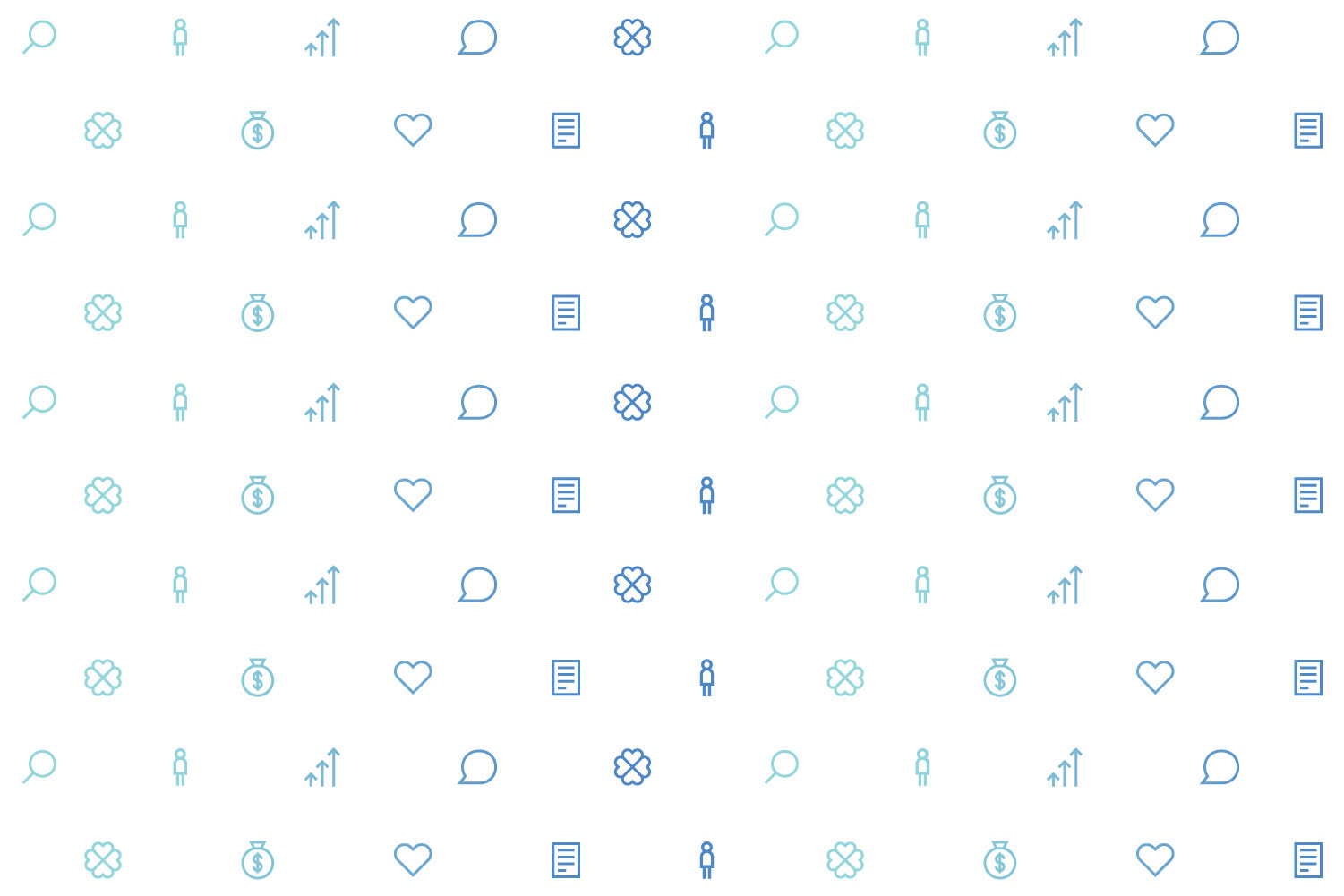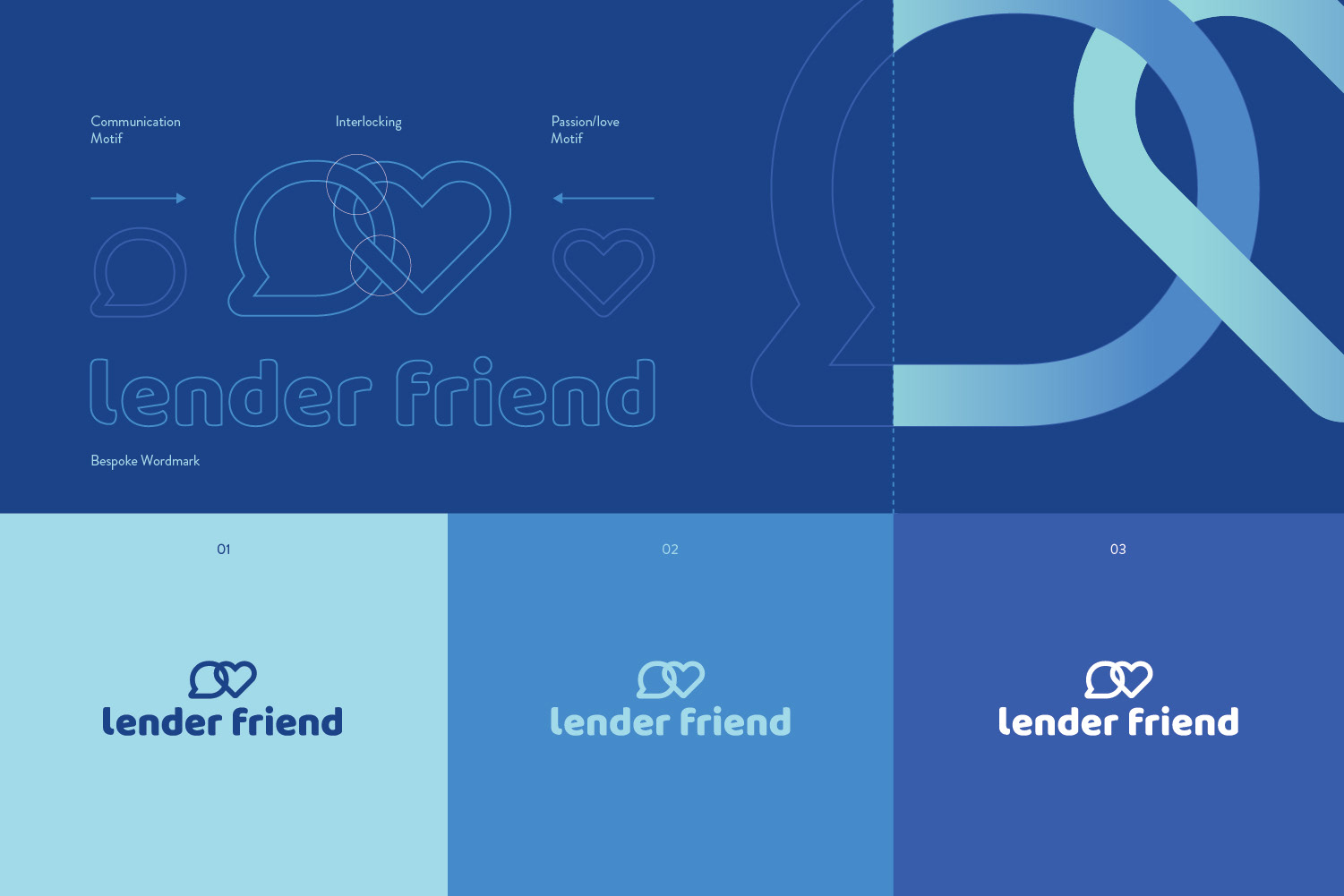 As with all projects, we approached the colour palette selection with care and intent.
After many colour variations and tested content within the community, we settled on a cool palette of colours that range between a "fun and energetic" aqua to darker tones of "royal blue".
The aqua conveys energy while the other tones of darker blue tested positively with conveying sense of trust and aspiration. Our colour choices run parallel with traditional financial institutions and portray a sense of trustworthiness to users because of this.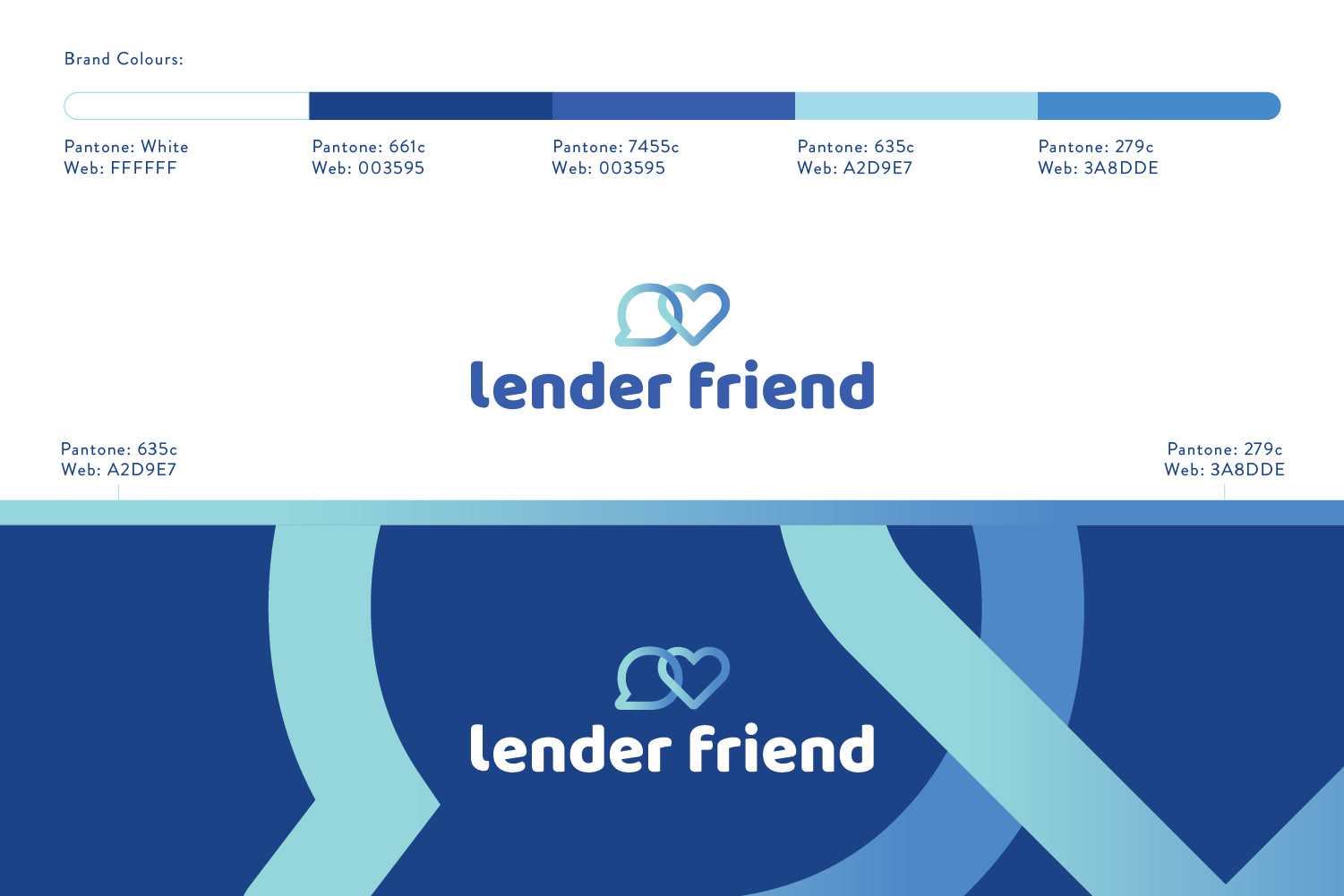 I helped develop the app and made sure the customer journey was in its simplest form. It had to be easy for anyone to understand and navigate. Clarity and simplicity was very important for us when designing the user interface as we want users to not feel overwhelmed in a situation that may be stressful for them. ​​​​​​​